Skip to main content
April 06, 2021
Red Cross Uses AEP Foundation Grant to Support Flood Victims
In 2017, Kentucky Power and the AEP Foundation found another way to collaborate using a common vision—helping the people of our region. An AEP Foundation grant was used to purchase an Emergency Response Vehicle (ERV) to assist the American Red Cross when natural disasters hit eastern Kentucky. The ERV recently was put to work to assist those impacted by devastating flooding.
ERVs are not new to the Red Cross, but they are to eastern Kentucky.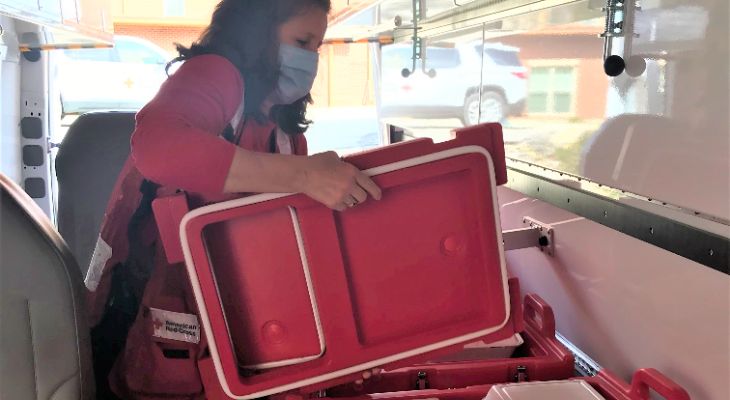 "With the grant supplied to the Red Cross, we were able to assist communities we serve and live in by working together and supporting the people in need. I am very thankful for the Red Cross and the partnership we have with them in our region," said Brett Mattison, Kentucky Power president and chief operating officer.
During this time, the Red Cross provided:
40,000 meals and snacks served over two weeks

2,700 comfort kits delivered (toothbrush, toothpaste, soap, washcloth, shampoo, shave gel, comb, brush)

4,400 overnight stays provided
"This is, as you can imagine, a very large undertaking and the Next Gen ERV made the task more manageable as well as improving efficiency and effectiveness in getting the resources and food where it is needed in a timely manner," said Debbie Ranier, executive director.